Towelling / Waterproof Mat for Cooling or Drying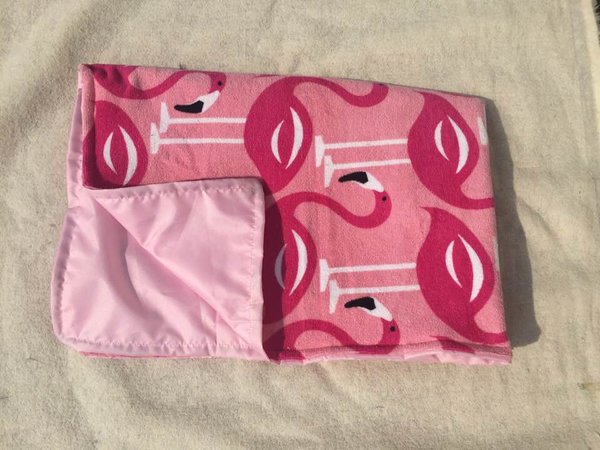 Towelling / Waterproof Mat for Cooling or Drying
The Forest Fleece 'Cool' Mat is made from a single layer of soft terry towelling, which is available in a multitude of colours and patterns
It is backed with a waterproof nylon, which prevents the towel from soaking through to other bedding/floor
Can be used for puppies or elderly dogs suffering incontinence, simply place on top of bedding to avoid rest of the bedding from getting wet
These are designed to be used at shows/picnics/events etc, when you are out for the day with your dog. Keep your dog in shaded areas, and use the mat to help keep cool when resting, before competing etc.
Simply wet / soak with cool water (not freezing cold) and ring out before placing on the floor, crate, bed or car.
Make sure you keep the mat wet, pouring/soaking cool water on it as it drys
This will help keep your dog cool on hot days and car travel.

This is because, as the towelling dries, the evaporating water 'wicks away' the heat from your dog's body.
WHEN THE WEATHER IS VERY HOT AND SUNNY IN THE UK , MATS WILL BE DISPATCHED WITHIN 4 DAYS

Useful for all breeds, but especially important for Sighthounds, Staffies, Pugs etc, who are known to have difficulty in regulating their body temperature.
Be the coolest dog in town
Also doubles as a drying mat, for crates, beds and cars ideal after a wet muddy walk
Size is 27 inches x 40 inches - (70cm x 102cm)
They can be used as an aid if your dog is suffering from heat stoke by placing on the chest and under the legs, but you must consult a vet if you think your dog is suffering from this.
Reviews