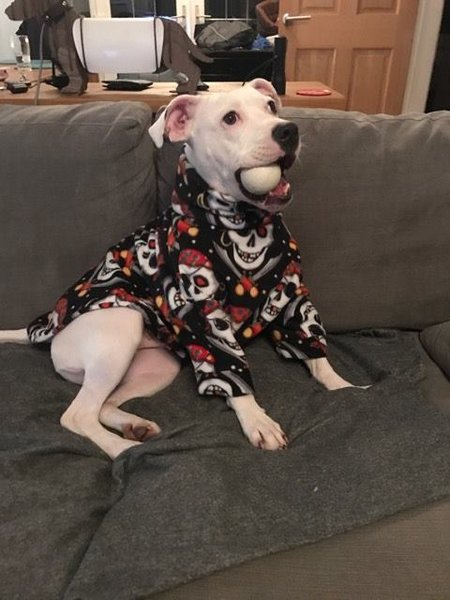 Sale Items
Our original 'Fleece Jumper' is an
all-in-one garment, with no fastenings.
Water repellent, soft, lightweight, warm and comfortable fleece jumper which will retain much of its insulating powers even when wet. It makes an ideal outerwear fabric because it actively wicks moisture away from the body. It is a high performance product that offers warmth and is soft to the touch.

Being non-absorbent, your dog will not have to sit in a damp coat.
Useful for all breeds of dog, but especially ideal for Greyhounds, Lurchers, Whippets, or any dog who struggles in the cold.
Ideal for sporting dogs to keeping warm before competing
A must for camping
Suitable for indoor, outdoor and overnight wear
Crew or Polo neck, Short or No leg (banded)
Shortened chest piece for males
Reviews