When measuring your dog, please make sure they are standing straight, facing forwards and not hunching their back.

The measurements should be taken SNUG to the dog's body with no extra space – not tight but you should not be able to slip any fingers under the tape measure.

Please measure your dog at least twice to make sure you have the correct measurements.


Measurements Required
1. Length (Base of Neck to Base of Tail)
2. Girth (Widest Part of chest)
3. Neck (Around the base of the neck)
4. Waist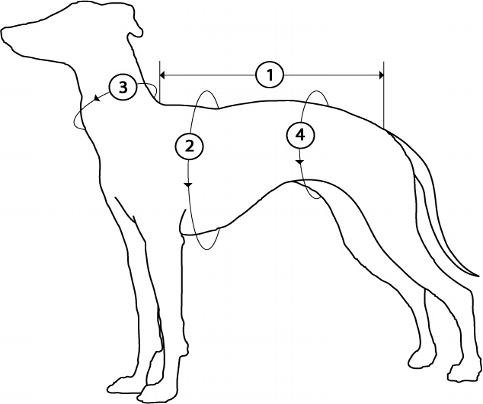 5. Height Front

6. Height Back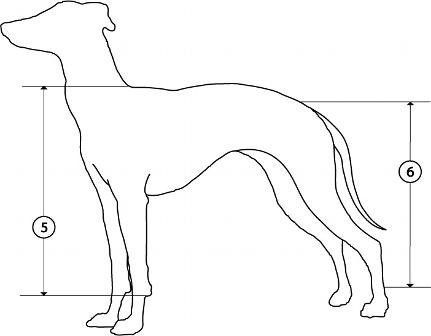 Measuring for Stopper Pad Protectors