Sherpa Lined Cuddle Fleece Wrap Beds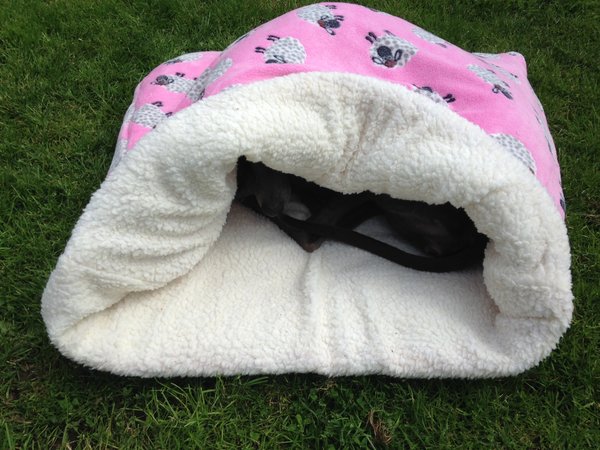 Sherpa Lined Cuddle Fleece Wrap Beds
The Sherpa Lined Wrap Bed is made with a fleece colour / pattern outside of your choice with 8oz wadding sewn inside.
Sherpa available in cream or grey
Ideal for dogs to snuggle inside as the wraps are filled with wadding the bed holds it shape and allows the dog to get in and out unaided.
Perfect for snuggling into on a cold night, or for those who just like something to cuddle, these items equal doggy heaven.
Washable on a low heat 30 degrees, dry naturally but DO NOT tumble dry alternatively steam clean.
Featured Products